team
Meet The Team: Gemma Noakes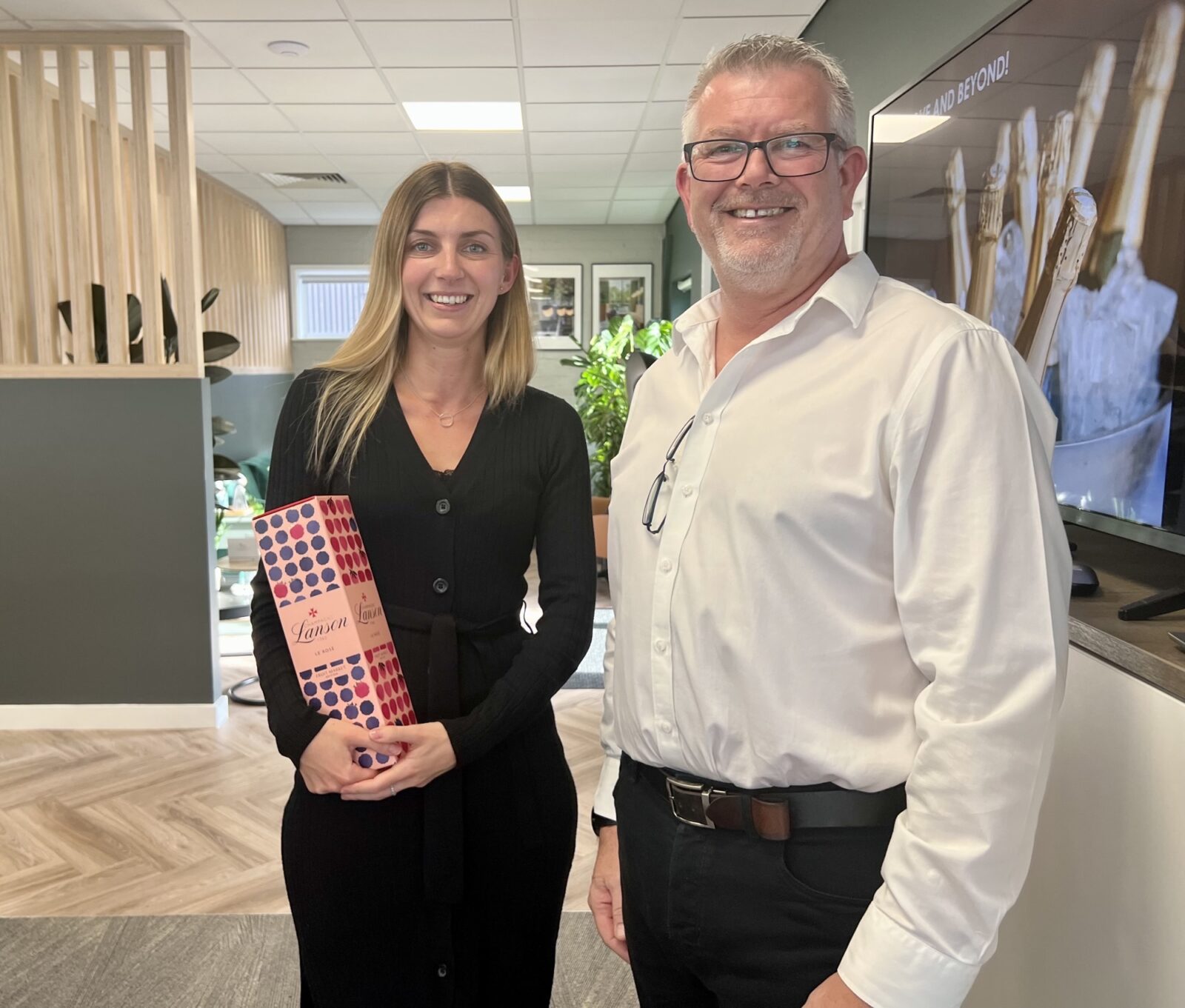 At COEL, we believe in bringing our people together to celebrate our successes.
If there is one thing that a global pandemic and remote working has taught us, it is the value of getting all of our teams into one room, for a face-to-face catch up.
Our company reports are the perfect opportunity to do just that. Recently, the whole team gathered to discuss topics such as;
The current global situation; how is it affecting us personally and professionally, with a focus on mental health and the avenues available should our employees need them
Company updates; including three ISO accreditations (more on that soon!), project updates and reports from each team on what's happening, including wider marketing and sales.
Community, charity & events; updates on our charitable activity and work in the community as well as updates on events attended and those planned for team building.
Employee updates; to welcome new starters, acknowledge leavers, celebrate engagements, weddings and births as well as sharing any positive feedback from clients.
But the highlight is always the award for the office and the site worker who goes 'Above and Beyond'. This time, our office worker was one of our design team, Gemma Noakes.
Artistic talent creating inspired designs
The creativity that runs through Gemma's blood, has been seen in her recent work at Jazz Pharmaceuticals' fabulous new headquarters in Cambridge. The colourful and airy interior focused on the versatility in the way people could use the space. It was holistically formed to consider the varied needs of those who occupy the workspace.
Light played a prevalent part with her work at I-MEX new headquarters, with glazing from the floor to the ceiling, with glazing from floor to ceiling steering the look and feel of the project.
The concept was elevated to include installation of a structural glazed floor providing a window between the different levels. Her insightful acumen delivered a modern and light-filled space with impressive visual and aesthetic impact.
What's keeping Gemma busy today?
It is Gemma's recent work at a current project which has involved repurposing of 50,000 sq ft of commercial space into offices and lab space which has really put her in the limelight.
With lab space at a restricted level in the region, the clever conversion of this space has seen installation of ISO 8 specification clean rooms alongside laboratories, offices, and communal areas. Gemma has gone the extra mile to meet the brief and help to deliver an outstanding cutting-edge facility.
But who is Gemma Noakes?
Gemma has long made a name for herself at COEL with her stunning and innovative designs. But aside from her design credentials, Gemma has an impressive repertoire of outside interests that keep her busy.
We decided this was the perfect opportunity for you to get to know Gemma a little better so we asked her a few questions to find out about the woman behind these extraordinary designs;
Gemma, how would you describe yourself?
"I'd say, I'm a girl from the Fens, who is intrigued by design and how it can change environments, wellbeing, and usability."
Tell us about life outside of COEL Gemma.
"We've recently moved from the city to the country, so a lot of our time is taken up on home improvements as we work to renovate our home.
"I take part in events to raise money for The Brain Tumour Charity, CALM and Great Ormond Street Hospital. This has included everything from 20 mile walks to jumping out of planes so far, but I'm always up for the next challenge.
"I also love painting. What started as a personal painting for myself of the home I grew up in, has now become a pet project with family and friends all placing their orders!
At the moment, I'm helping a local friend on the farm with her pumpkin harvest."
[Apparently Gemma plans to deliver a load of pumpkins to the COEL office for her colleagues to enter a Halloween pumpkin carving competition. We can't wait to see the spooky jack-o'-lanterns light up the office]
What is it you like about your job and working at COEL?
Interior design has long been a passion of mine and taps into my artistic interests. One of the things I love most about the work I do at COEL is the diversity of clients I work with.

I am constantly learning about new sectors, which stretches me and provides me with a fresh perspective on professional working needs. To receive acknowledgement from the COEL team and clients for the Above and Beyond Award has been fantastic and is so very appreciated.
Huge Congratulations from the whole team and our clients, Gemma.
We're so lucky to have you.
Next time….
We talk the recipient of the site worker award, Stephen Muraour.